Employment Tribunal Non-Legal Member: Eileen Flanagan talks about the skills and experience she has which qualified her for this role.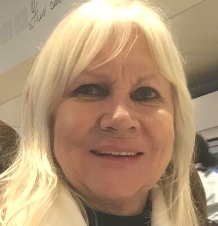 "I could have been a judge, but I didn't have the Latin" quipped Peter Cook in a 1970 comedy skit and that was my reason too!
I always fancied myself as a lawyer, probably a barrister, winning cases by simple logic and research, as they always did on the TV serials, delivering killer lines: But my client Mr X is left-handed, and the injury was caused by a right-handed knife! I rest my case M'Lord.
However, my aim of studying law at university was thwarted as I didn't have Latin or Maths 'O' levels, a requirement in the 1970s. Unfortunately, I dropped these subjects on returning to secondary school in England, after a short-lived family emigration to Canada. I loved the laid-back schooling in Toronto, very different to my convent grammar school in Manchester. However, the education system did not compare and without studying Latin or a high level of maths, I lost my ability in those subjects and gave them up. Despite this, I then went on to study English, History and Politics at Swansea University and, on graduating, worked in housing management, for Camden Council in London.
Three years working there exhausted me, so looking for a more flexible career, I returned home to Manchester and studied for a Postgraduate Certificate in Education (PGCE). I then taught English in a comprehensive school in Stockport. Again, three years seemed to be my limit and I decided that teaching wasn't for me. Also, the personal relationship that had occasioned my move to Manchester had ended, so it was time to rethink my future.
It was also Thatcher's Britain, and the North was becoming the forgotten land. I found it impossible to obtain any job at all. I missed London and knew that I could earn the same amount as I was earning as a teacher, by moving back into public sector housing. I obtained jobs back in housing departments of London local authorities, but this time on the building/development side. Encouraged by my manager at the time, I studied by day release and qualified as a General Practice Surveyor (MRICS) in 1985 specialising in valuations (so much for dropping maths).
Local authorities in the 80s and 90s had very strong trade unions. I was a member of Nalgo (National Association of Local Government officers). This had been a requirement to obtaining a job in local government when I joined in 1975 (the closed shop) but I would have joined anyway as a was a strong believer in them.
Being of an outspoken nature and fully supporting trade unions I was very active in NALGO and consequently was encouraged to become a union representative. I thoroughly enjoyed this, and it went some way to pacify my inner voice that hadn't given up on me becoming a lawyer. I became shop steward, Education Secretary and then Assistant Branch Secretary for Islington NALGO (later UNISON).
As a union representative I dealt with all types of employment disputes and represented members on grievances and disciplinaries, pay disputes and sickness hearings, and so on. I assisted members in lodging tribunal claims although they were represented there by paid employees of the union. This experience gave me greater knowledge of the tribunal process, in particular, the existence of the two non-legal members who sat with the judge. At that time, they were called "wing members" and the judge was referred to as the Chair. So I was eager to apply and the requirements were experience in employment law as either a trade union representative or a Human Resources practitioner.
After a gruelling selection process involving a detailed test and lengthy interview I was delighted to be selected. Once I was selected, I started by observing and received some training. I then sat as a non-legal member of the panel. Initially, I offered two days a month, to fit in with my full-time employment and mainly heard cases on unfair dismissal, wages claims and redundancy. However, now the judge alone hears these cases. Non-legal members are now used mainly for discrimination and public interest disclosure cases (whistle blowing).
We are required to offer at least 14 days a year to sit, although there is no guarantee of the days needed and often matters are cancelled or settled at the last minute. This uncertainty does not suit everyone although the retirement age has recently been extended from 70 to 75, so for some, the roles are ideal as they ease themselves out of full-time work.
Although this fulfils my desire to be a lawyer I did eventually train as one, part-time 15 years ago, and passed all exams, although not with flying colours I must add. I struggled to obtain a training contract and realised that, financially, it would be difficult to drop from my surveyor's salary and start at the bottom rung of the ladder again. Consequently, and very reluctantly, I didn't pursue it any further and gave up on my dream, finally.
However, I am more than happy to keep using my employment law knowledge and experience as a non-legal member at Central London Employment Tribunal.
When one door shuts …another opens, and I intend to keep using this open door as long as I am able.
May 2022