Lydia Gu moved to London to study mathematics at UCL before deciding her real passion was law and qualifying as a solicitor. She considers: 'Is it possible to get a Training Contract for international students?'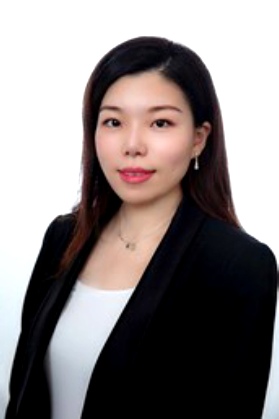 My answer is a 'Yes'. If there is no way to give up on things that you are passionate about in life, then you must work much harder to let others see your presence.
I grew up in China before moving to the UK as a teenager. There are no lawyers in my entire family. Additionally, none of my family members went abroad at a similar age. I had no idea or thought about becoming a solicitor in the UK after I first landed.
I obtained my first degree in mathematics at University College London. I expected to become an auditor or work in the assurance or banking industry like my other course mates. I did have an offer with one of the Big4s at that time, so it was not just a thought for a young graduate.
I was planning to get some internships during my last summer holiday before starting the real busy working life. I was actively looking around in the City without specifically targeting law firms. I had a few opportunities working with barristers and solicitors as an intern and paralegal instead of working in other professional industries by surprise, since they were not part of my initial plan. I constantly came across multi-jurisdictional legal issues during these working experiences. It was particularly challenging during my early career stage, but I enjoyed that aspect of it. The combination of solving intellectually challenging problems and teamwork inspired me to pursue a career as a solicitor. I then went back to Law school, completed the GDL, LPC, and LLM at the University of Law, followed by a training contract at a boutique law firm in central London a few years later.
I have always enjoyed working on cross-border commercial projects while applying my bilingual skills. Therefore, being able to work for a law firm based in London provides me with the ideal opportunity to support clients with links to my current home of London and my country-of-origin China, as well as being well connected to international high-net-worth clients.
I understand that it has been a ridiculously competitive process to secure a training contract in general. It is also undoubtedly the key barrier of being qualified in the UK, especially for an international student like me back then. My advice would be determination and commitment.
Stay committed to your decisions with passion, but stay flexible in your approach. This approach can be applied to any profession that you would like to pursue. What I mean is embrace any working experience, academic knowledge, and natural talents. They may all be valuable assets and transferable skills that could enhance your prospects of securing work experience, training and permanent legal positions.
'Where there is a will, there is a way.' It has never been easy but have faith in yourself and never give up. I have experienced people going above and beyond, giving me opportunities, but I have also had less pleasant experiences throughout my journey in law. Every experience has been a lesson and a motivation to believe in myself and push myself to be the best I can, whilst staying true to who I am and what I represent.
I have now successfully qualified as a solicitor in England and Wales. I have had a fantastic few year of training and working with talented barristers and solicitors. Thank you to all who have listened and supported me through my journey. I was not be able to attend a ceremony at the Law Society or celebrate this long-awaited achievement with my family and friends due to the Covid-19 pandemic, but I hope to be able to do so in the near future.
Hopefully, my story will inspire other young female legal professionals who also come from ethnic minorities and may be struggling at their early career stage. If I can make it, I am sure that you can as well. Try to remember that you are never alone. I suppose that having qualified as a solicitor is the most wonderful dream that I could ever imagine so far. I am excited to start the next chapter of my newly-qualified life.
Last but not least, I would like to share one of the beautiful quotes that I love, 'Never let anyone tell you what you can and cannot do. Prove the cynics wrong. Pity them for they have no imagination. The sky is the limit. Your sky is your limit.'
Lydia Gu | LinkedIn