Katherine Rayden – Founder of Rayden Solicitors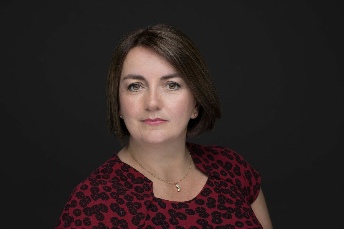 Bhini Phagura speaks to Katherine Rayden, the founder and director of Rayden Solicitors, winner of the Family Law Firm of the Year – South Award at the Family Law Awards 2017.
Katherine has over 25 years' experience as a specialist family law solicitor. She specialises in the financial disputes that can follow the breakdown of any relationship. She is also experienced in cases with complex international or corporate structures, pre-nuptial agreements, expatriate divorces as well as those that require an in-depth analysis of complex income structures and pensions.
What inspired you to start up your own firm? What point in your career did you know you wanted to set up your own business?
I completed my training in Mayfair, in a well-known boutique firm. I did lots of high-end matrimonial work. I then spent nine years in a West End firm, again in a high-net-worth matrimonial firm.
After having my third child, I wanted to work part-time. It didn't seem that it was going to be possible to develop my career and work part-time whilst I remained at the firms I was working for at that time. Consequently, I thought the best way of pursuing my career at the pace I wanted was to set up on my own.
I wanted to work part-time and closer to home but not lose a legal career and reputation which I had worked hard to build. My firm was founded on the premise that working part time is not incompatible with excellent client care and service.
I founded Rayden Solicitors in 2005 as a sole practitioner. I started the firm in a small office in Shenley, Hertfordshire working one or two days per week and two or three years after that I moved to an office in St Albans.
Since then, Rayden Solicitors has grown to six offices: two in St Albans, with further offices in Berkhamsted, Beaconsfield, Hampstead and Bishop's Stortford. We are top ranked for family law in all national directories.
What was the biggest challenge you faced when you set up Rayden Solicitors?
At the time I set up the firm, there was very little help provided in terms of how to do it; I was fortunate to be on maternity leave and so had time to do a lot of research. There are more resources available now but even so, the greatest challenge was to have the time to really think about:
What you want to achieve.

How you are going to achieve it.

What resources you need to achieve your aims.
Finding time to think about the business remains a challenge but its importance can never be underestimated – whether it occurs when running, meditating or just sitting in a quiet room, it is really important to have regular time and space to think about the business strategy and performance – if you don't do it, no one else will!
Top tips for people who want to set up their own firm
Know your Product and what will make you stand out
Our firm provides top quality family law advice. This was, and remains, unusual in the Home Counties where many firms remain multi-disciplinary.

This has enabled the firm to build a large team of family law specialists all of whom can deal with every aspect of relationship breakdown; whether you're married, unmarried, have concerns about children, money or areas unconnected with marriage breakdown, surrogacy, adoption, pre-nuptial agreements, post nuptial agreements – everything that has a family law aspect.

The key aim from a business perspective is to make sure that our expertise is known about so that when you need us, you remember us.

The decision to specialise in only one area of law means that everyone hired – from the solicitors to business support are the best people to enable us to provide excellent service to clients facing a relationship breakdown.
Good local business relationships – build a network
It's very important to build a presence in the local community where you establish a business. And to do that you need to know your locale. I was fortunate to know St Albans having grown up in the area, and then raising a family here too. I therefore knew what the town and the business community could offer. We set up our firm in St Albans and then recognised that we could complement the St Albans offering with further offices.

It was a gradual growth strategy - certainly in the first 10 years, but as our client base expanded, I knew that we could evolve across Hertfordshire. In the last 5 years we've opened offices nearby, Berkhamsted 5 years ago, Beaconsfield 2 years ago, we moved towards North London with our Hampstead office opening in December 2019, and most recently broadened our reach across North Hertfordshire and towards Cambridgeshire with our Bishop's Stortford office which opened in early 2021.

I feel it's important to be connected with the community, connected with like-minded business people and entrepreneurs, and with other local businesses, particularly in the professional services sector. And of course, playing a role in your local community is hugely important and beneficial, particularly supporting local charities, schools and business development networks, whether those be Chambers of Commerce or other corporate partnership organisations.

When I started the firm, I had a lot of contacts in London who provided support to me. My challenge was therefore to maintain my established relationships with London and also build local relationships as well.
Flexible with your employees
There are many people in the same position as I was – who want to maintain more of a work / life balance whether as a result of children or other interests. This is something I've always promoted as I passionately believe that it is possible to enjoy your work as well as having a fulfilling personal life. We remain true to the flexible working ethos and I am very proud of this. At the same time, this has given the firm a distinct working advantage over other firms as it has allowed us to attract very talented and high calibre employees who might otherwise have put their careers on hold.

We are always open to discuss flexible working and consider applicants who wish to work less than 5 days per week. By being flexible, I can ensure I employee excellent colleagues and retain top talent.
Focus on your brand and your core values
Our brand and the perception of us as a firm is extremely important. We take our branding very seriously and have invested significant time and resources in ensuring that our brand is unique and highlights our specialism, our distinct way of working and sets us apart from other local and national firms.

We rebranded 2 years ago. We wanted a brand identity that resonates with our clients, articulates in imagery and in actions what we stand for and is distinct from the generic staid and corporate style of many professional services businesses.

Our brand identity is Silver Linings – we recognise that our clients face significant emotional and life changing upheaval but there can be a 'Silver Lining' behind every cloud. We illustrate our expertise with unique Penguin imagery, created and owned by Rayden Solicitors, and which embody our core values – loyalty and clarity, commitment to community, perseverance with confidence. The Rayden penguins are gender neutral, engaging, approachable, thought provoking and easily identifiable as this firm – unique, consistent, compelling.

This all sets us apart from competitors, ensures brand awareness across all our communities and most importantly we reach communities and clients without 'popularising' the concept of divorce, being aware that family law is a very emotive subject, but we can help people navigate a 'very difficult time'.
Business Development
It's essential and important to the firm. We made a conscious decision that the firm will be less reliant on the work I bring in so that means everyone has to bring in some work. Each solicitor has varying targets for new business development. If 29 lawyers bring in 1 case each that's 29 I don't have to bring in and we grow like that – it reduces the burden on others and we work well as a team that way.

I ask my employees what different types of business development they prefer and encourage them to focus on that. Some prefer writing articles or recording podcasts, others are much more comfortable with physical networking and the socialising aspect of building their networks. I would prefer they do something they enjoy and if they are comfortable with their individual business development activities, they will be more successful at it! The non-negotiable is that they have to think about how to develop their own career, which is something not every firm does. You have to develop a following. It's something you have to learn and it's better you do it from the start.
Katherine Rayden
Senior Partner Rayden Solicitors