From the Great Sprint to the Great Sandwich
Career trajectory theory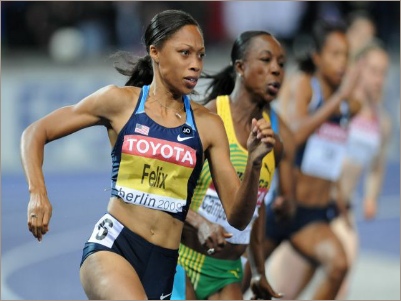 In their 2020 article What's Really Holding Women Back? Harvard economist Robin Ely and Florida State sociologist Irene Padavic discuss the 'shape' of white-collar careers. They explore the narratives surrounding that trajectory by sharing the results of their in-depth, 18-month study of a large, international management consulting firm. The theoretical path that Ely and Padavic were seeking to study broadly looks like this: a worker completes their education and enters the workforce in their early-to-mid-twenties, and then works long hours, without a pause, for the rest of their career, while being identified for or breaking into management around the 10-year mark. In the same vein, Chicago law firm partners Andrea S. Kramer and Alton B. Harris have written about the "expectation that the career paths of future leaders will conform to the career paths of the current (frequently male) leaders. Thus, gendered workplaces typically reward workers who are willing to put work above all other considerations and who have had continuous, linear careers." This type of career encapsulates how economies have moved away from the Keynesian vision of using technology in order to work less and towards a model where hard work is rewarded with the privilege of more hard work, right up until retirement. Let's call this theory the Great Sprint.
In particular, Ely and Padavic explore the narratives around the intersection of the Great Sprint and caregiving. As a proposition from which to rebel, they summarise what they call the "work/family narrative" as follows: "High-level jobs require extremely long hours, women's devotion to family makes it impossible for them to put in those hours, and their careers suffer as a result." (Their study did not focus on workers without families or who did not identify as a man or a woman.) However, their findings showed that men too struggled with the competing demands of work and family, but nonetheless advanced. The pattern they found was that while mothers were encouraged to take accommodations such as working part-time or doing non-client-facing work, fathers were not. The fathers, while remaining conflicted, were promoted. The mothers were not. The authors summarised that, "perversely, in its attempt to solve the problem of women's stalled advancement, the firm was perpetuating it." In the organisation in the study, pausing the Great Sprint was an irreversible step. But does it have to be?
Careers are long and they are going to get longer
The idea that a temporary decrease in work intensity should irreparably define a 40-year career does not make sense. Even multiple periods of parental leave pale in comparison to the amount of our lives we spend working. What is more, conflict with the Great Sprint is likely to affect more and more workers as fathers' rights to parental leave expand in coming years and decades. In a 2018 survey by GQ Magazine, 66% of men said that being present as a father was an important part of modern masculinity. In spite of this, under Government policy alone, fathers are entitled to only two weeks' paternity leave paid at a minimum statutory rate, in contrast to the 52 weeks to which mothers are entitled. We can but hope that both fathers' rights and cultural acceptance of those rights being taken up expand in response.
What is to be done? Instead of selecting for leadership during this conflicted window, let's expect a pause. Expect a pause not only for those adjusting to young children, but to give any worker the chance to develop personally. Expect workers to seek a year of experience on a committee, to work four days a week for a magistrate's term, to use two years of evenings and weekends on a master's degree; in whatever way is right for them, to develop themselves into a better senior person within their organisation and then re-accelerate out the other side. I have always found it bizarre that within a lifetime of, say, eight or nine decades, we expect all of the education to happen in one, continuous spell, right at the beginning. Would our organisations not benefit from an extra spurt of education here and there in our later decades? (And thank goodness for institutions like the Open University and Birkbeck who share this vision.) For many of us, it takes years to discover a career path that is right for us, only to realise afterwards that we needed a different qualification that we were supposed to have set ourselves up for a decade ago. Instead of the Great Sprint, how about the Great Sandwich? Instead of expecting the thirties to be a make-or-break decade, why not see them as a decade for growth, after which all workers can look forward to thirty years of contributing their expertise all the way up to the highest levels of private and public institutions? With careers likely to span longer than ever, this could be a powerful model not 'just for women' but for all workers.
How to spot future leaders?
If organisations were to reconsider when they select for leadership, they could also take the opportunity to reconsider how they do it. UCL organisational psychologist Tomas Chamorro-Premuzic advances scientific methods for assessing potential leaders. He recommends asking current and emerging leaders "to take self-assessments and then measure their responses against their leadership style, performance, and effectiveness." This creates a data set against which candidates can be assessed in a way that puts data, rather than intuition, at the centre of the selection process. Chamorro-Premuzic suggests that such methods should bring new leadership styles - demonstrating competence, humility and integrity, rather than charisma, confidence and even narcissism - into the board room, of likely benefit to both women and previously-overlooked men.
Views expressed are those of the author, Helen Broadbridge, Tax Solicitor
LegalWomen magazine and resources are completely free, join the community here to keep updated