Glynis Wright reflects on the impact of the pandemic on law firms in Leicester.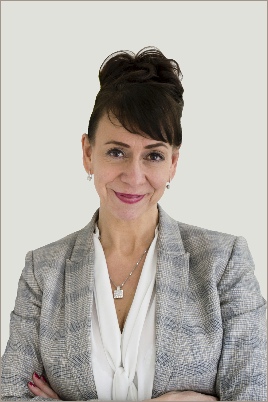 As President of the Leicestershire Law Society, one of the priorities was to ensure that the Society increased the level of free training available to its members to cover important issues such as well-being, marketing strategies for firms, guidance on making successful PII applications etc. As Managing Director of Glynis Wright & Co Family Solicitors and Mediators, Glynis also contended with overseeing the change to remote-working.
When I was elected as President of the Leicestershire Law Society in May 2019, little did I know that my Presidency was fated to coincide with one of the most challenging times that the world has ever faced, or that events were shortly to unfold that would have a meteoric impact on the justice system and all who work within the legal profession. Or, further still, that my much-loved city of Leicester was to become known as the epicentre of the Covid-19 virus in England and would face the misery of a second lockdown.
My own personal experience of the pandemic and its impact here in Leicester has also been as the owner of my own law firm of 16 staff. I too have suffered that overwhelming burden of stress and worry in the early days of the pandemic as to whether my firm would survive, or, if it did survive, what redundancies I would be forced to make to keep the firm afloat. If someone had asked me before the pandemic whether my firm could become a functioning remote service virtually overnight, I would have said that it was impossible! But that is exactly what my firm did, along with so many others. We are all capable of so much more than we imagine.
As President of the Leicestershire Law Society, I was taken aback by the pragmatism and efficiency with which our member firms adapted to the changes thrust upon them. I have often publicly extolled the unique qualities and strength of the Leicester legal sector. We have a comparatively high level of small and medium sized law firms compared with other cities. In my view, that has created a robust and entrepreneurial legal sector that is nimble and adaptable to change – and so it has proven. Just as well, given that Leicester has been hit twice and forced into a second lockdown just as the rest of the country was heaving a sigh of relief and looking forward to some normality returning.
The second lockdown in Leicester led to shock, followed by a dark cloud of despondency and urgent reviews of cashflow to see whether firms could be kept going for even longer. However, I was moved by the camaraderie that arose between law firms. Law firm owners were making calls to each other, having zoom meetings, checking how things were going, sharing ideas on how to make remote working more effective, telling each other of funding schemes they had heard about, supporting each other in a bid to keep morale up. There was a general acknowledgement that we should put our usual competitive spirits aside and face this unprecedented time together. For so many of us, humanity was surprisingly discovered in the shadow of Covid-19.
It is too early to know how many jobs in the Leicester legal sector will be lost because of the pandemic, or how many law firms may be forced to close. The impact is yet to be fully assessed and there is speculation as to whether the country may be forced into another lockdown if the Covid rates continue to rise as they have been with the relaxation of the lockdown rules.
What is clear is that those involved in areas such as family and criminal law will be working in a more constrained and challenging environment than ever before. There were already significant backlogs in the justice system throughout the country before the pandemic, now we are facing a backlog that will take years, not months, to clear. There was much publicised outrage in Leicester when it was revealed that the East Midlands was not to have funding for a Nightingale Court to reduce the huge delays in court hearings and ease the burden on the family and criminal justice systems, even though Leicester had suffered from a second lockdown and therefore arguably had a greater need.
There will be ongoing consequences for law firms many of whom are now facing a huge hike in the premiums they will have to pay for their PII. This has particularly impacted on small and medium sized law firms who will struggle to meet the increased demands placed on them by the hardening insurance market, and the changing risk profiles. Since Leicester has more SME law firms than most cities, there is huge anxiety around this issue in Leicester and undoubtedly there will be some firms forced to consider a merger or closure as a consequence of the shifting post-pandemic market.
As President of the Leicestershire Law Society, many members have addressed me about their concern that the mental well-being of our lawyers has been, and will continue to be, hugely impacted by the effects of the pandemic. I share that concern. As a Law Society, we decided to treble our output in relation to free training available to our members to cover important issues such as wellbeing, marketing strategies for firms, guidance on making successful PII applications etc. The incoming President has already stated her commitment to keeping this training and support going in her year, recognising that the effects of the pandemic will be continuing for many years to come and that we as Law Societies can play our part in offering much needed support to our members.
And finally, does remote working herald a new world as so many have suggested? It is a fine thing to see opportunity in diversity, and most law firms have already recognised the possibilities that remote working creates for the employee and the law firm. However, for my part, I hope not. There can be no doubt that remote working is a fantastic thing for lawyers with care responsibilities, that it creates more working time by reducing travel time, that it has environmental benefits and allows law firms to expand their brand to other areas of the country, but is there not something special about that kindred team spirit you get from working together in an office face to face, the gossip that is had by the boiling kettle, the day-to-day human interaction that bonds and connects us as lawyers who carry a shared passion to deliver an excellent legal service for our clients.
Please consider, do you get that from a zoom chat? Not a chance!
Glynis Wright, Managing Director of Glynis Wright & Co Family Solicitors and Mediators
President of the Leicestershire Law Society
LegalWomen magazine and resources are completely free, join the community here to keep updated