Journey to Employee Ownership: is this the future?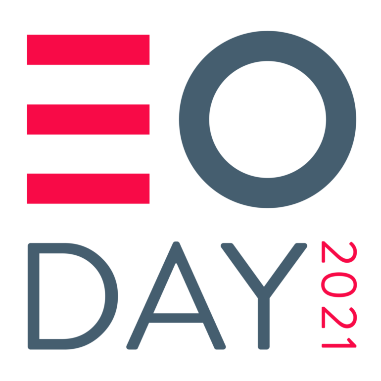 Tapestry Compliance is a boutique law firm which specialises in global executive and employee share and incentive plans. As a business that advises clients on employee ownership, it took the plunge itself and transitioned to an employee ownership model. It is now an Employee Ownership Trust (EOT) itself and is marking 25 June with a day's leave for their staff.
Since we were founded, Tapestry has challenged traditional business structures - by allowing agile working arrangements and now through our ownership model. Our ambition was always to ensure employees of the firm are never excluded from progressing with their careers due to personal circumstances or life choices. Our founders recognised the difficulties experienced by many lawyers, especially women, struggling to thrive in private practice at a top-tier firm and gain a stake in the business, whilst also having full lives outside of work.
This progressive approach results in high levels of staff engagement by allowing support for those seeking to excel in spheres outside of work. From Olympic athletic hopefuls, to hang-gliding at the British and World championships, to becoming a yoga instructor - Tapestry's staff are able to manage the other areas of their lives whilst also enjoying a successful career at, and having ownership in, a top-ranked firm.
A step forward in the Legal World
Law is an old profession. Whilst it has progressed recently, it still has a way to go before fully incorporating progressive business models. Tapestry has always been at the forefront of innovative working practices, therefore it was no surprise that when the founders started their succession planning, transferring ownership to the employees was the winning choice.
The first step was incorporating as a company. Like most other law firms, we were originally setup as a limited liability partnership, so we weren't able to move straight into an EOT structure. Becoming an Alternative Business Structure (ABS) was the first step, which permitted us to become a limited company whilst making sure we stayed within the legal industry regulations. At this point, we were able to invite two of our non-legal senior management to become shareholders and the journey towards a fully employee-owned business was underway. Transferring 100% of shares to the EOT in October 2020 was the final step in changing our structure, but the beginning of our journey as a fully employee-owned business!

Building a new team structure
Making changes to any business structure comes with challenges. Making changes in the midst of a global pandemic, even more so. Tapestry worked with specialist advisers to manage the transition to EOT, ensuring management received the necessary training whilst supporting the establishment of effective governance.
Discussions concerning the transition involved everyone including lawyers, the finance team and administrative support, with an internal working group established to represent and report back. Internal communications included workshops and consultations with the whole team.
We developed new lead roles for senior staff, supported by the existing management and external training. These processes gave senior lawyers a voice in shaping the business and opportunities to broaden their knowledge in strategic areas, further developing their careers to enable them to take on more managerial roles in the future.
Investment in management training, with a supporting rotation of leadership, has ensured the day-to-day running of the firm remains unchanged. Clients continue to receive expert advice and industry-leading client service. They are impressed that we are 'walking the walk' as well as 'talking the talk'; being employee-owned whilst advising others on employee ownership!
Helen Baker, Coca-Cola Europacific Partners said: "I love the fact that you transferred the company to the employees earlier this year - it's a great example of truly sharing the success".
Elena Petrou, Aviva plc said: "It's great to see our legal team not only believing in, but also investing in the working practices that they advise on - promoting engagement with their employees."
We have safeguarded a strong business ready for further success, in which all employees are equal owners.
Why employee ownership?
Employee ownership is the fastest growing form of business ownership in the UK and more than 50% of its growth has happened since 2017. The employee-owned sector employs approximately 200,000 people in the UK and contributes £30bn to national GPD. Research shows that employee-owned businesses are more productive and have higher levels of staff engagement than non-employee-owned businesses.
Debbie Knight, a Credit Controller in the finance team at Tapestry, feels that being an employee-owned business "gives staff more motivation and a greater involvement because it operates in a more open way, with more staff commitment to the company and its success coming from a vested interest".
She went on to say, "It gives me more confidence to voice an opinion, whether it is taken on board or not. More staff-togetherness and aiming for the same goals means greater success and reaping the rewards. It is also very comforting to know that you are appreciated and not just a cog in a wheel".
The way forward
Taking time to reflect on our first Employee Ownership Day: we are delighted that the financial year ending March 2021 has been highly successful, despite it being one of momentous global change. We enjoyed our most profitable Q4 ever and one of our most profitable years since inception, all against the hugely challenging backdrop of Covid-19.
The firm continues to retain and attract top talent, retain and win top clients and hold top-tier status in the legal rankings, a testament to the benefit and value of this change in ownership structure.
Tapestry is one of only a handful of legal firms which is employee-owned. Our structure is quite rare, when contrasted to the usual law firm model. We are proud to be 100% employee-owned and will celebrate with the Employee Ownership Association on 25 June with an extra day's holiday for the whole team!