Camilla Uppal talks about securing a training contract during a global pandemic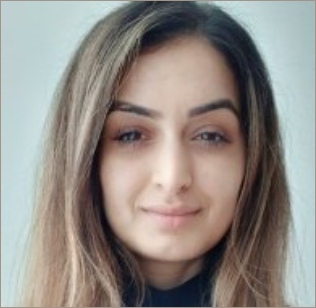 Having learnt from mistakes made during my first, unsuccessful application cycle, I was finally starting to experience some success and proudly secured three interviews for Spring/Summer vacation schemes. This was going to be my year!
On 16 March, I was on my way to a first-round vacation scheme interview. Whilst on the train, I received a phone call to let me know that the interview had been cancelled due to the threat of Coronavirus. I understood that this was a necessary measure, but I couldn't help but feel a sense of disappointment after spending weeks preparing for the interview. The feeling of nerves and excitement that I had during the first half of my journey quickly spiralled into doubt and the feeling that my dream job was slipping further out of reach.
It is no secret that securing a training contract is exceptionally difficult. Just add a global pandemic and the worst global economic crisis since the Great Depression and the pursuit of a training contract can seem hopeless.
The Covid-effect
One by one, each interview was cancelled, and months of silence followed. With no guarantees that my interviews would be going ahead, I began to make a number of direct training contract applications to firms who appeared to still be recruiting.
After spending a number of weeks writing an application for a firm, I found that the firm added a note to their website confirming they will no longer be accepting applications. An application to a different firm was met with confirmation that interviews will be scheduled for the end of the year or the beginning of 2021 when they can hold face-to-face interviews. After submitting a beautifully crafted application to another firm and waiting patiently for a response, I was informed by email that they had filled all spaces from their online vacation scheme and that I should submit another application next year. My hopes of securing a training contract rapidly dissipated.
After a number of months of silence, two out of the three firms I had interviews with resumed their recruitment process online. I also secured an assessment centre from one of my direct training contract applications.
"Sorry, you are still on mute!"
I am sure that many people reading this have at least one amusing Zoom-related anecdote from their home-working or interviewing experiences. My vocal Siamese cats usually like to make an appearance at least once on camera.
Interviewing on Zoom has a number of benefits and drawbacks in my experience. Sharing a small flat with my sister and both working from home means that we have needed to be creative with space to enable us to work from home without distractions.
I have my desk in my bedroom, so it felt a little strange at first to be dressed in smart clothes and being interviewed by partners and graduate recruitment just inches from my bed. On top of this, I was often worried that the internet would cut out, or that my cat would start meowing outside of my bedroom door – outraged at her exile. My neighbours had also started some very noisy renovations involving what sounded like a pneumatic drill.
With forward planning, I was luckily able to avoid any Zoom-related disasters during my four online interviews, but I imagine a week-long vacation scheme could be challenging for many people living with housemates, young children, siblings and/or unstable internet connections.
On the whole, I found interviewing on Zoom to be much less stressful than attending in-person interviews in the City. The extra time saved by not travelling enabled me to exercise, meditate and relax on the morning of each interview. This was a welcome change from navigating the London Underground and Google Maps, all whilst trying to avoid coffee spills on my white shirt.
It only takes one 'yes'
I am delighted to end this article on a positive note after receiving and accepting a training contract offer!
Things can change in that one moment. At the end of August, I thought I would need to start a new application cycle after failing to secure a training contract. I felt a renewed sense of hope at a new cycle full of possibilities, but also a sobering appreciation that the 2020/2021 cycle is likely to be the most competitive cycle of all time.
There are likely to be less spaces available as some firms have paused recruitment, and there are more applicants competing for fewer spaces. Many strong candidates will have missed out on securing a training contract due to cancelled vacation schemes and will be reapplying this cycle. The competition will be even fiercer than usual.
My advice for any aspiring solicitors going into this round of applications is to get comfortable using Zoom. I embraced every opportunity possible to get in front of a camera by taking part in online debates, attending webinars and recording myself answering interview questions on Zoom. This helped me to feel confident during online interviews.
Most importantly, don't give up hope. It only takes one 'yes'.
Camilla Uppal, General Manager of The Student Lawyer and Future Trainee Solicitor
LegalWomen magazine and resources are completely free, join the community here to keep updated