Bhini Phagura discusses returning to the legal profession after a career break, securing a solicitor role at Rayden Solicitors during the pandemic and the firm's approach to flexible working.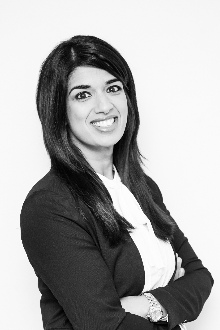 Returning to the legal profession
I qualified as a solicitor in 2012. Having spent most of my training contract within the family department, I realised early on that I wanted to specialise in family law. I enjoyed building a rapport with clients and helping them through what, for many, could be one of the most difficult times of their lives. I developed qualities I believe are necessary to be a good family lawyer - empathy, understanding, dedication and a real passion about getting the very best for your clients.
In 2015, I took a career break to focus on my first child during his early years. This turned into a longer period following the birth of my second child two years later. Having read and heard many inspirational stories of women who had taken a career break and subsequently managed to rebuild their careers successfully following a return to the profession, I was comfortable that I could return to the legal profession when the time was right.
Once my children moved to full-time education, I initially undertook a non-legal role to ease myself back into working life. Shortly after, I decided to resume my legal career. The advice I received from Women Returners - Consulting | Coaching | Network, Association Of Women Solicitors and the Law Society which was all invaluable and I would highly recommend readers take advantage of these fantastic services. I enhanced my LinkedIn profile and started growing my Twitter account, as the digital world had progressed somewhat since 2015! Through the power of social media, I was also presented with an opportunity to assist with Legal Women Magazine which I continue to do.
Securing a solicitor role during the pandemic
When I was looking for a role within my local area (St. Albans), I came across Rayden Solicitors, a specialist family law firm. They stood out as embracing flexible working and promoting a work/life balance. Founder, Katherine Rayden, started her business with an office in Shenley and over the years has expanded with six offices across Hertfordshire and beyond - in St. Albans, Berkhamsted, Beaconsfield, Hampstead and with the newest office in Bishop's Stortford.
I initially approached Rayden Solicitors to gain some experience and rebuild on my knowledge in family law so as to ease myself back in gently. I think it is important to be realistic about what you can do, particularly after an extended period away from the profession. Rayden Solicitors were able to offer me some experience and within weeks I found myself behind a desk in their beautiful offices at St Albans. I was able to assist solicitors and was given many opportunities to dust off the cobwebs and enjoy what I had always loved about the law - working hard to meet the client's needs and securing the very best outcomes for them.
As each week passed, my confidence grew and it was clear Rayden Solicitors offered me everything I felt necessary to facilitate my return to law – from training and support to flexible working. I applied for a Family Solicitor position and, following a competitive recruitment process, I was delighted to be offered the role. My request for flexible working was approved which enabled me to work 4 days a week during school hours. This was important to me as I could collect my children from school. As an added bonus, the working pattern promoted a fantastic work/life balance which I continue to enjoy (and value!).
I secured the new role in the midst of the pandemic. The firm was already set up for - and actively encouraging - flexible/agile working with many colleagues enjoying the benefits of remote working, utilising various video-calling platforms and embracing paperless files. Admittedly, starting a new role when working from home was challenging and there is no substitute for in person social interaction. It was nevertheless a seamless transition and it was not long before I was attending virtual coffee / watercooler breaks, junior solicitors' lunch breaks and even yoga sessions (providing stretch but not in the way I imagined)! In terms of support, I was assigned a mentor and had opportunities to connect with Partners and other colleagues, and there was a range of training on offer to further support my return to practice.
Rayden's approach to flexible working
Rayden Solicitors believe that a flexible workplace where wellbeing is prioritised leads to increased productivity, better employee engagement, motivation and job satisfaction. As a business, Rayden Solicitors understand the flexible working ethos also benefits the employer: enhancing workplace productivity, creating a more positive workplace environment and enabling the business to attract and retain top talent.
Importantly, the firm leads by example with many of its employees – from Partners to support staff - working flexibly across the business and suffice to say the flexible work ethos is firmly embedded. In fact, Rayden Solicitors have actively promoted flexible working since the firm was founded in 2005.
When I was looking to restart my legal career, their flexible working ethos was a huge selling point for me. While everyone's family commitments are different and inevitably priorities will vary, it was important that I was able to remain involved in the school run. For the first time since looking for a new position, I felt relieved and the anxiety around changing these important aspects of my family's routine was diminished.
Of course, I cannot mention the pandemic without mentioning the elephant in the room - the enforced working from home has been an isolating and difficult experience for many. In that respect I felt the firm was aware of the difficulties for some of working from home and fully supported colleagues through a combination of regular meetings, virtual social events / catch ups, and ongoing support including health and wellbeing resources and seminars.
Rayden Solicitors commitment to flexible working has enabled it to become a successful business which continues to grow. Through investing in its people and valuing what's important to them: their work/life balance, the firm has developed a strong team spanning six offices.
Bhini Phagura, Family Solicitor
Family Law & Divorce Solicitors : Rayden Solicitors
LegalWomen magazine and resources are completely free, join the community here to keep updated