Legal Women Magazine Equality, Diversity and Inclusion
Legal Women magazine and resources are free, join the community here to keep updated
©Copyright 2022 Legal Women Magazine and Benham Publishing. Images accredited to all contributors or Unsplash or Pixabay.
A point of no returns
Defending the delivery of justice - 2,500 barristers invoked a 'no returns' policy


From April 11th, approximately 2,500 barristers invoked a 'no returns' policy after 90% of CBA (Criminal Bar Association) members voted in favour of refusing to accept returns, whereby a barrister steps in to cover the case for a defendant whose original barrister is absent. They decisively elected to take direct action as a last recourse in response to what they deem as a lack of governmental funding for legal aid.
The CBA chair Jo Sidhu QC stated that "immediate and substantial improvement to fees in order to halt the alarming exodus of criminal barristers from publicly funded work" was required. This statement was echoed by John Lithman who said prior to this turn of events (and who led similar measures implemented in the 'no new work and no returns' action of 2014 and 2015) that government intervention in the form of appropriate remuneration for legal aid "would have stopped what has happened, the exodus of lawyers from the criminal justice system.
The number of criminal barristers has fallen sharply, by almost 25% over the past 5 years and according to research, junior criminal barristers earned £12,200 in their first 3 years. The CBA maintained that a minimum 15% increase in rates for legal aid would be needed to prevent an impending collapse in the legal system. A backlog of nearly 60,000 cases currently stands in the Crown Court, an accumulation likely to only be escalated by this newly enacted policy of no returns, the usual acceptance of which the CBA described as "a gesture of goodwill to prop up the criminal justice system".
Justice minister James Cartlidge responded to the protest by saying "I encourage the Criminal Bar Association to work with us, rather than pursue unnecessary disruption in the courts which will only serve to delay justice for victims." Another Ministry of Justice spokesperson mirrored Cartlidge's riposte by asserting, "We encourage CBA members to read our proposals in full and respond to the consultation, rather than being drawn into action that will harm victims of crime." In rebuttal Jo Sidhu said: "Criminal barristers can no longer afford to wait… increasing numbers are leaving our ranks to find alternative work that offers a viable career. Without sufficient prosecutors and defenders, thousands of victims and accused will continue to face years of delay and the backlog in cases will grow ever longer. Government must act now or answer to a public that has already grown weary of excuses."
The Legal Aid Agency (LAA) sought to undermine the protest action in a bid that "smacks of desperation" (Daniel Bonich, Criminal Law Solicitors' Association.) The LAA were seeking HCAs (solicitor higher court advocates) to offset the cases left bereft of barristers by the protests. Multiple HCA firms said they will not be "crossing [the] picket line".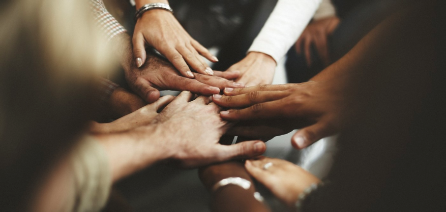 When concluding an official statement from The General Council of the Bar, Andrew Walker QC - Chair of the Bar and Richard Atkins QC - Vice Chair of the Bar stated: "The Bar and its leaders must stand together to defend the delivery of proper justice, and to secure the funding from Government that is so urgently required. It is time to frame a fresh campaign for justice across the board around which the whole Bar can unite, and to give new impetus to our lobbying of all those with influence, to secure the rightful place and priority for justice in Government."
May 2022
Images:
1 Westminster and Holborn Law Society
2 https://www.lawpracticetoday.org/article/working-together-legal-aid/
Sources:
https://www.standard.co.uk/news/uk/england-wales-criminal-barristers-legal-aid-b993683.html
https://www.theguardian.com/law/2021/nov/22/no-alternative-to-new-walkouts-in-legal-aid-dispute-says-qc
https://www.theguardian.com/law/2022/mar/14/criminal-barristers-england-wales-industrial-action-legal-aid-funding
https://www.lawgazette.co.uk/law/direct-action-over-cuts-starts-on-sunday-barristers-announce/5065478.article?utm_source=dispatch&utm_medium=email&utm_campaign=%20GAZ141016
https://www.lawgazette.co.uk/news/laa-turns-to-solicitors-to-undermine-bar-protest/5112221.article