Alice Jellard is a trainee solicitor with Brewer Harding & Rowe Solicitors LLP in North Devon and a part-time LPC student at the University of Exeter. Alice discusses the effects of the pandemic on her training contract and the LPC.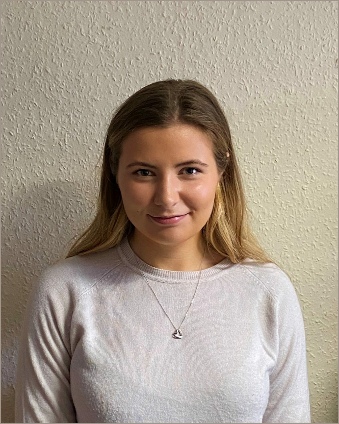 Pandemic v Training Contract
On Monday 23 March 2020, the day the government announced a national lockdown, I was due to start the second seat of my training contract. I'd spent six months in Conveyancing and was excited to move to a diverse Litigation Department where I would gain experience in a variety of Family, Civil and Criminal cases. Unfortunately, this did not go ahead as planned. Like many other firms, within a matter of days the doors closed to clients, staff were furloughed and we began working from home. To manage the sudden changes, we had to be flexible and so for the first few weeks I dealt with conveyancing and litigation simultaneously.
The start of my litigation seat was far from what we had planned. I could not meet with clients. I could not attend the police station with the duty solicitor. I could not attend court as many local cases were simply adjourned until September. I remained firmly at my desk, whether in the office or at home. I did of course still benefit in other areas as my principals ensured I was given a procedural grounding in a variety of cases, and I subsequently discovered I have an interest in civil disputes. However, I felt held back and disappointed, it felt like COVID had put the brakes on a vital aspect of my training because I had fewer opportunities to develop my interviewing, advocacy and communication skills.
The two principals with whom I was working under were also both semi-shielding, which made coordination and communication difficult. They have both practised successfully for over three decades, but like everyone else, were forced to embrace change – some of which has been for the better. In my previous seat, I sat in the same room as my principal. Working from home, I found that I missed watching someone with over 20 years of experience in action and bouncing ideas off of each other.
By June the situation remained, and it was agreed that my third seat would be brought forward early to minimise the disruption to my training. I am SO grateful that I was able to do this. I am now four months into my Private Client seat and though I see less clients face-to-face, I can fully engage with a matter. I am really enjoying it and I feel like I have gained a lot of knowledge in a short space of time.
Pandemic v LPC
When Exeter University closed its campus, The University of Law moved all of its teaching online. Though it saved me four hours of travelling every other weekend, I was initially apprehensive because the course requires a lot participation and group work. However, after settling into the new routine I found that I actually preferred the online method. I still received the same level of teaching and we were supplied with additional resources like pre-recorded workshops, which were really handy when it came to revision.
In June, I also sat my Private Client exam online. This was completely new to me and it felt really strange sitting nervously at home waiting for the exam to start. Fortunately, it went well and I was extremely pleased with my result.
TIPS for working and studying at the same time
1. Good time management
This is essential. Every Sunday I look at my week ahead and plan when I am going to study. I usually study in the evenings but if I am feeling under pressure, I will pencil in extra sessions before work.
2. Plan everything
Know your deadlines and think ahead. I write lots of lists and keep a weekly planner.
3. Self-motivate
Working and studying back-to-back is tough. If something is difficult don't put it off, break it down into smaller achievable sections. I also like to make to-do lists and tick things off as a way of tracking my progress.
4. Routine
Find out what works and stick to it. I find that a good routine helps to manage stress.
5. Downtime
It's really important to also factor this in. I make time for exercise, around four times a week, and when I don't have Uni, I keep weekends as free as possible to spend time with family and friends.
LegalWomen magazine and resources are completely free, join the community here to keep updated