Jackie Mulryne reflects on lockdown: this too shall pass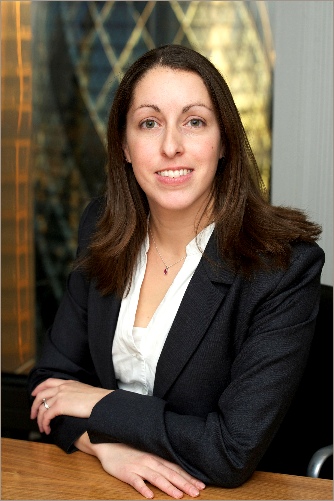 Jackie Mulryne, a partner at Arnold & Porter, is currently on maternity leave with her second child.
Lockdown maternity leave
My son was only a few weeks old when lockdown was called. While I was glad he had arrived safely, I felt incredibly sad, as my maternity leave was effectively cut short and I haven't been able to have a "proper" maternity leave with him - we obviously couldn't go to baby classes, I couldn't meet friends or other mums, and his check-ups have been rather different. He only met his grandparents recently.
I was spending the majority of my time entertaining and home-schooling my 5-year-old, while the baby slept with (or rather on) Dad. I also felt very sad for my eldest. He loves school and playing with his friends, and I felt that there was no way we could match that for him at home. I envisaged endless battles and arguments. As I am on maternity leave, I took on the home-schooling task while my husband was still (supposed to be) working, and it was not easy! I am not a natural teacher and he has inherited my "Mediterranean" personality - he certainly knows his own mind!
There have definitely been some - many - battles. And lots and lots and lots of Lego building. But, at the end of the school year and lockdown, I feel quite positive about this experience. I feel lucky (most of the time) that I have had the space to slow down and spend proper time with both children, and that my husband is home with us. He has been a rock, and the light relief, for all of us. I wish I had his patience and silliness with the boys; I'm always the sensible one! I have enjoyed watching my eldest learn and question and joke about things. We can't usually do much of that, as we are always rushing to get out the door or to the next appointment. It's been great for us all to be together to get to know the baby and we've felt like we've been in our own bubble, protecting the children from the craziness outside.
I actually feel lucky that I've been on maternity leave during lockdown. While it has made my maternity leave very strange, I honestly don't know how we would have managed if my husband and I had been working. Being at home all day with two small children is intense, and there is not enough time in the day as it is, let alone if I had a full plate of work to manage.
Maternity leave while a senior lawyer
Lockdown has helped me in my work and my approach to work while on maternity leave.
I found my first maternity leave very hard as it was the traditional approach where I didn't work, other than a few Keeping-in-Touch (KIT) days. Many people love that, but I found the lack of normality difficult. I thought that as a good lawyer who "gets things done", children and family life could be organised and added to my list. Unsurprisingly, my son had other ideas. Those first months of new-born craziness were lonely and all-consuming; I lost myself in it - I was only "mum" and I wasn't sure I was very good at that.
When I returned to work, I put far too much pressure on myself. I went back at 80% and work was incredibly supportive of my decision and the flexibility I requested. But we're a service industry with a defined, and difficult, career path. I worked twice as hard to prove I still "had it", and I could still make partner. Looking back, that was to the detriment of my family. I hardly saw my son some weeks and I was usually distracted when I did. But work was also my escape from the craziness at home and the feeling that I was failing my son. I have some element of control at work (most of the time) which I really didn't have at home. I realise I'm in a lucky position as my work was supportive and I was not discriminated against or told I couldn't work flexibly. But I still found it difficult to know how to adjust my life and expectation. That pressure was all internal, but to me it was real. And it wasn't healthy.
I had big plans for this maternity leave to try to prevent some of these feelings. During my pregnancy, I put a lot of thought into, and spoke to a lot of people about, how to approach maternity leave. I became more accepting of the fact that for me, keeping in contact with work was healthier and would help to keep a space for me. I think it is important that each person considers how they can look after their own mental health. For some, that will be switching off completely during maternity leave, but for others, that may not be the right choice, and that's OK.
Because I am now a partner and so self-employed rather than an employee, I am able to work, on my terms, while on leave. Lockdown has made it easier for me to do that, as everyone has been at home, and many people have children interrupting calls. In a way, it feels like the whole world has been on maternity leave with me! Working has helped me to keep some perspective while in the bubble of constant feeding and lack of sleep that comes with a new-born. I can appreciate in a much better way than on my first maternity leave, during the highs and the lows, that this crazy new-born stage goes so quickly and "this too shall pass". I'm not sure I always get the balance right (who does?) and time is going very quickly, but I feel much more positive than I did the first time around. I hope that feeling remains when I go back to work in a few weeks!
Jackie Mulryne is a Life Sciences Partner at Arnold & Porter. She provides services to pharmaceutical and medical-device companies to comply with regulatory requirements.
LegalWomen magazine and resources are completely free, join the community here to keep updated