Christina Warner is an LGBTQ+, human rights and animal protection advocate and family barrister. Having contributed to campaigns and conferences she raises awareness of social mobility and access to justice for those of marginalised communities, in particular, those of the LGBT and Spanish-speaking communities in the UK.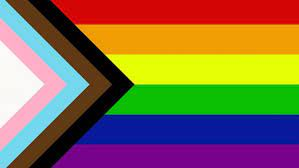 Before qualification
I went to a state school in South London and got my first job at 15, working at HMV. I thought it was the best job in the world and worked at various branches until I got my first job at a solicitors' office whilst at university, answering phones, photocopying and making tea. I remember being so proud that I got to say that I worked at a law firm and would tell anyone that would listen about how exciting my job was!
I completed an LLB in English and Spanish Law at the University of Kent at Canterbury with an Erasmus year abroad at La Complutense de Madrid studying Spanish law. I went on to complete an LLM and returned to retail for a while to save money for law school.
I was appointed a magistrate in 2009 hearing cases in the criminal and family magistrates court and appeals in the crown court.
I worked as a police station representative and paralegal for a few years at a criminal defence firm and eventually undertook a part-time study training contract at a legal aid firm in Brixton specialising in publicly funded work and undertaking seats in prison, family and crime whilst studying for my LPC once a week. I took on a lot of advocacy during my training which was fantastic experience and eventually led me to decide to acquire my higher rights of audience once I'd qualified as a solicitor.
Being called to the Bar
I was called to the Bar in 2014 and spent the first four years of my career mainly working for the CPS as a trial prosecutor. The experience was invaluable and has greatly influenced my practice today and the way I approach case strategy and in turn, witness handling and evidence analysis.
In 2016, I spent a year working at the Office of the Prosecutor for the International Criminal Court (ICC) in the Hague, where I contributed to the Prosecution Division's policy on children and assisted in the prosecution of cases involving child soldiers and children involved in sexual slavery. I was also invited to contribute to the ICC's advocacy training programme as a member of the training panel and as an assessor. It was an amazing experience working alongside so many accomplished and knowledgeable lawyers and judges from all over the world. It was also fascinating to be around so many different languages and for people to be able to communicate across multiple languages in one conversation. I was formally appointed ICC counsel in 2016 representing victims of human rights violations.
I currently work in private family law and specialise in matters concerning children and domestic abuse. I also have a growing practice in animal protection law alongside my family practice, which makes me immensely proud. I also do pro bono training for leading LGBTQ+ hate crime and domestic abuse charity, GALOP and have worked alongside the likes of the pioneering animal law firm, Advocates for Animals raising awareness of issues surrounding animal protection law with me specifically raising awareness of the need for legislative reform where animal law meets family law.
In 2021, I was diagnosed with Stargardt's Disease, a genetic birth defect causing degeneration of the macular which causes blindness. As someone who is partially sighted, I feel honoured to form part of an incredible community of practicing barristers who represent those with seen and unseen disabilities championing for greater visibility and diversity at the bar.
Influences
I've definitely inherited my Spanish mum's courage to speak up. My mum came to London in 1971 and was proud to be considered a feminist, even at a time when being a feminist wasn't popular. She has taught me to be proud of my heritage and that no one can make you feel inferior without your consent.
From my London Irish dad; his incredible work ethic and working-class values. He was an engineer and his hands reflect his lifetime of hard work. Even under pressure he faces situations with a cool head and a wise word. My dad always encouraged me to follow his passion for cars and motorbikes, until I decided that I wanted to be a mechanic and then he suggested I'd be "better suited to law…or the stage"!
I also draw inspiration from my friends who, like myself, came from low-income backgrounds who persevered and now own their own successful businesses. Their achievements remind me that hard work and dedication does pay off, even if at times, it seems like it never will.
Aside from my family and friends, I have also been inspired by the likes of Ruth Bader Ginsburg and her unwavering fight for women's and LGBT+ rights as well as Alexandria Ocasio Cortes, a Latinx congresswoman who has defied convention at a time where Spanish-speaking people and BAME communities' rights are in desperate need of being voiced in the US.
Social issues such as Black Lives Matter, #MeToo and the Sarah Everard murder remind me of the importance and privilege of being a lawyer today.
Christina Warner
LegalWomen magazine and resources are completely free, join the community here to keep updated